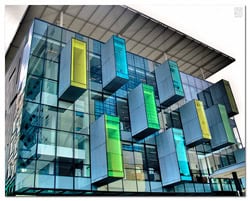 It's finally here! Over the past year we have been developing a lens availability tool that imports data directly from lens manufacturers and summarizes the data into five categories, including PALs, multifocals, SF SV, and finished stock, to provide the most current and complete picture of lens availability in one place. The database includes PAL identifiers within the details of each progressive lens as well as tool for matching identifiers to a particular lens.  
We currently have lens data for HOYA, AO, Sola, Zeiss, Younger, X-Cel, Essilor, Varilux, Signet Armorlite, Pentax, Seiko, and VisionEase with Rodenstock, Definity, and others soon to follow.
You can access the tool here:
Lens Availabilty Database and Progressive Lens Identifier
We are still considering the application an alpha release, which is to say a very early version. Very soon we will be adding new features, data, and improving useabilty, so your feedback at this time is very important. If the application is helpful to you, please, let us know what improvements you would like to see made and/or what features you would like to see added.
Update:
Rodenstock lens data is now loaded and available.