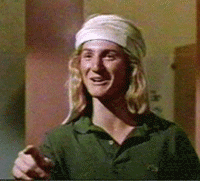 ...that would be me, of course. I know I have been remiss in my bloggerly duties as of late and posts have been sparse. I do hope you'll forgive me, given the projects that have been occupying much of my time; most notably, the OpenOptix initiative and the still unnamed, but long-awaited replacement of our famous interactive Progressive Lens Chart.
If you've not read about it, the first project for the OpenOptix initiative is the Open ABO Study Guide; a community driven opticianry program which upon completion will be compiled into an e-book and distributed freely. In looking for a tool to facilitate collaboration on the project, I decided to use a wiki, more specifically the Wikipedia engine, which now resides at http://www.openoptix.org/wiki.
The OpenOptix wiki at this point has very little content to speak of and is in desperate need of some community lovin'. The beautiful thing about a wiki though, is that has potential to be used for so much more than the ABO Study Guide. Given enough community participation, it can become the optical encyclopedia and an invaluable resource to the industry. With that goal in mind, I will continue to add to it (when I can) until I feel all the basics are in place, at which point I will actively solicit participation and contributions. In the mean time, all the working pieces are there so, feel free to check it out, play around, experiment (don't worry you won't break it) and add any optical-related content that interests you.
Your feedback on any of these projects is always welcome, so don't hesitate to comment or contact me.