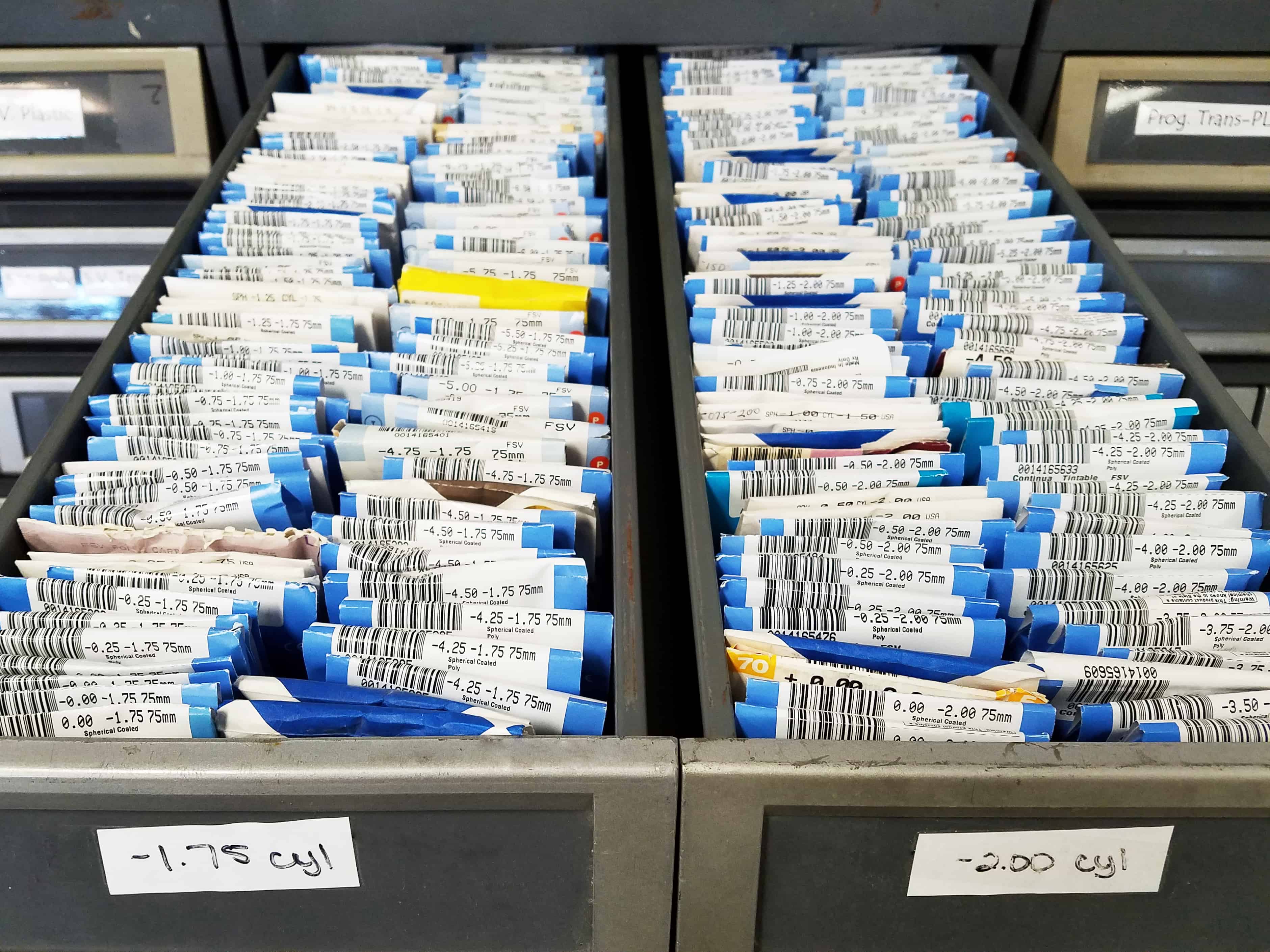 Best Prices On Stock Lenses!
You may be surprised to know, Laramy-K Optical Lab has some of the most competitive prices on finished stock lenses around. Cheaper than ordering direct from the manufacturer.
Call us today and have your lenses in-hand as early as tomorrow.
800-525-1274
Laramy-K carries a large selection of wholesale finished stock lenses. Including Seiko, Pentax, Younger, HOYA, available in polarized plano, Transitions, CR-39, polycarbonate, Trivex, 1.60, 1.67, 1.70, and glass. Also available with premium AR coatings and hard coatings. If we don't have it in-stock, we can order it and have it for you in 1-2 days.
Stock lenses are available for purchase via a credit card or on your Laramy-K account.
Call For Price and Availability
Plano Finished Stock Lenses
CR39 Finished Stock Lenses
Poly Finished Stock Lenses
Trivex Finished Stock Lenses
Pentax 1.60 Finished Stock Lenses
Pentax 1.67 Finished Stock Lenses
1.70 Finished Stock Lenses
1.74 Finished Stock Lenses
Glass Finished Stock Lenses
Finished Stock Lenses Frequently Asked Questions:
Do finished stock lens orders come with free shipping?
If your finished stock lenses are ordered with other surfaced lens work, free ground shipping is available, otherwise (because our prices are so low) standard shipping charges apply.
What is the difference between stock lens factory AR and lab-coated custom AR?
While we pride ourselves as an independent optical lab on our abilty to provide better in-house AR than nearly any other optical lab, because of our strict adherance to procedure and quality materials. However, a factory AR coating is almost always going to be more durable than ANY lab-coated AR simply due to the lack of variables. The other difference will of course, be residual color.