NEW INTEGRITY FREEFORM: an evolution in Freeform design.

Integrity Freeform Lens Technologies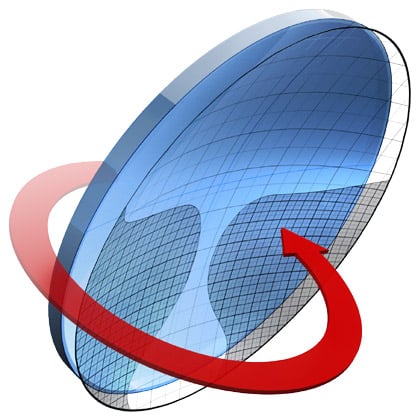 Basic
Basic is the entry-level technology to make digital lenses. Progressive lenses made with this technology will have the progressive surface on the back of the lens, and a simple curve, typically a sphere, on the front side. The progressive surface is calculated using IOT's Steady Methodology providing improved performance over conventional progressive lenses, with the accuracy and flexibility of the digital freeform process.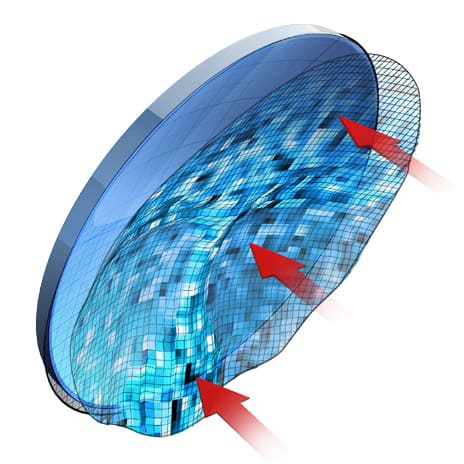 Advanced
The most advanced technology to make digital lenses. Advanced-level technology uses both  IOT's Digital Ray-Path® 2 and Steady Methodology to take into account the real measured or default wearer position of the lens and the natural movements of the human eye. The result of this innovative calculation method is a progressive lens that is personalized and provides better vision in all zones of the lens.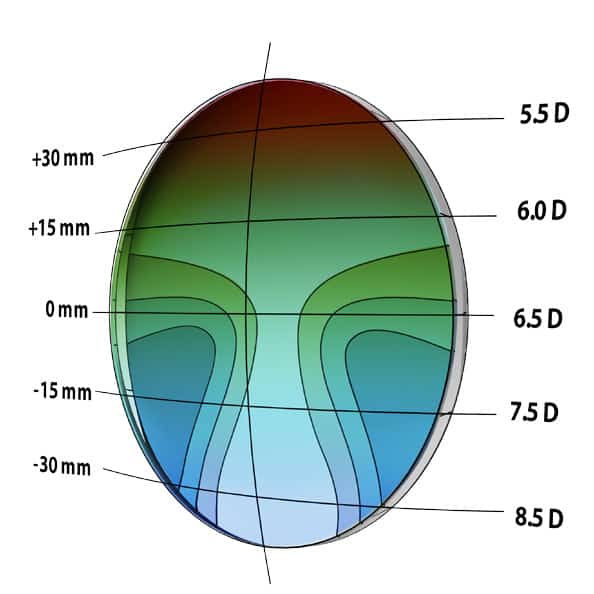 Camber
Camber Technology combines the Advanced technology with the unique, continuously changing surface of the specially designed lens blank allows expanded reading zones with improved peripheral vision. When combined with a back surface design using IOT's Digital Ray-Path® 2 and IOT's Steady+ Methodology, both surfaces work together to accommodate an expanded power range, offer better cosmetics for many prescriptions, and yield user-preferred near vision performance.
Steady Methodology
Learn More
Digital
Ray-Path 2
Learn More
Camber
Technology
Learn More
LENS DESIGN SELECTION MADE EASY
When you think of choosing a free-form lens, the sheer number of designs, all the marketing hype, the continuous releases of "new technology", and the lack of objective data comparing one to another, can be enough to make your head explode.
What if we could make it easier, by tapping into the data and experience of hundreds of experienced opticians?
of Laramy-K customers use Integrity free-form lenses over big-name digital lenses.
Pairs of Integrity Freeform lenses sold.
Integrity Freeform non-adapt rate across all customers
(Yes, we occasionally screw up. This is precisely how often.)
Man, I'm so glad I found you guys. I was so engrossed in Essilor, I didn't know this Integrity free-form stuff was out there. All I do is ask my patient what their priority is for progressive zones. Then I call you and relay that info and tell you to pick a digital design. It is so easy selling progressive lenses now and my patients are LOVING it!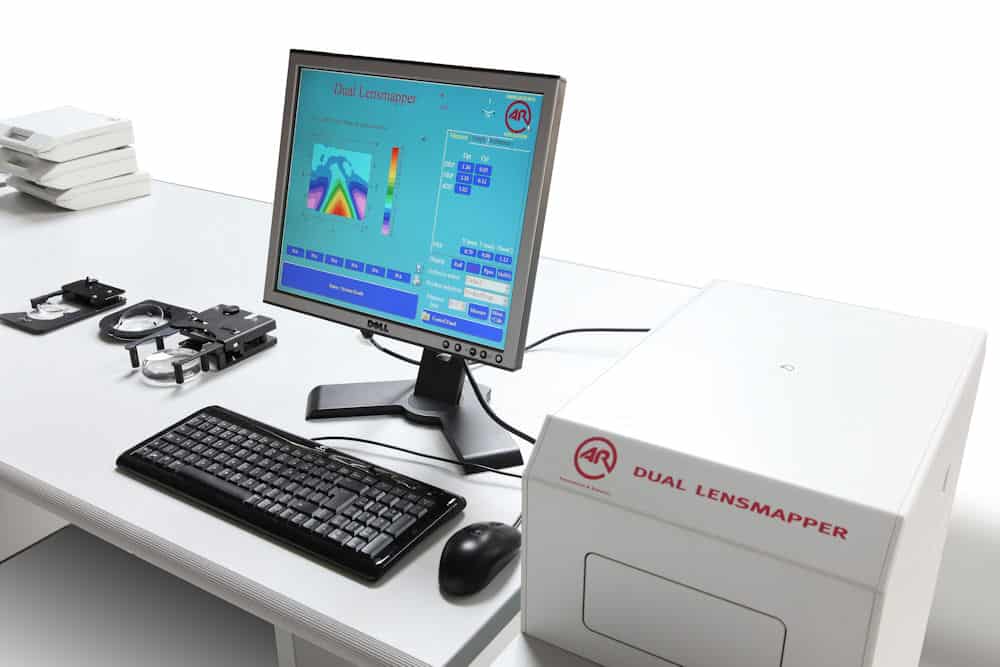 Our digital dual lens mapper verifies lens design integrity and spots errors weeks before they might show up in a lensometer. This is what makes Integrity free-form stand our from other labs.
Integrity freeform designs by IOT have No limits on material, treatment, and coating combinations. If it is available in single vision you can have it in a freeform progressive.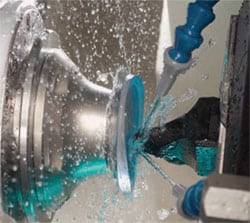 Freeform lenses can be surfaced and shipped same day from Laramy-K Independent Optical Lab. 2-3 days if AR/hard-coated.
Choosing Freeform Lenses Made Easy
1. Pick a lifestyle design :
Rebel [Distance]
Rogue [Near]
Renegade [Intermediate]
Resolve [Balanced]

Or pick a Specialty Freeform Lens Application

Technology Levels:
Basic
Advanced
Camber
Enjoying landscapes, movies on the big scree, etc. requires a wide, clear far field. Rebel [Distance] freeform lens is the solution for people who spend much time outdoors and need good distance vision.
Ideal for myopes.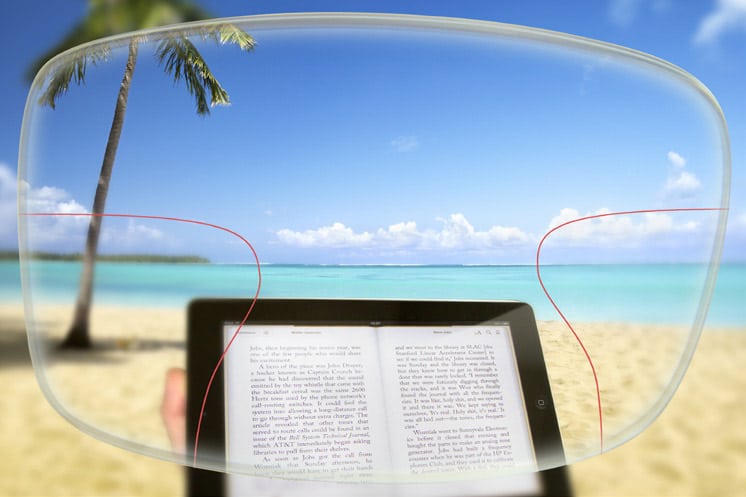 Technology Levels:
Basic
Advanced
Camber
The Rogue [Near] freeform lens reduces astigmatism and extends the region of the near field improving comfort at near. Ideal for expert wearers with an intensive use of near vision.
Ideal for hyperopes.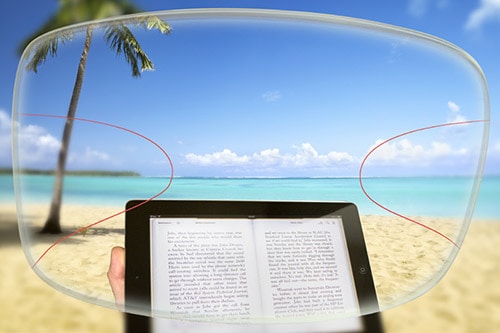 Technology Levels:
Basic
Advanced
Camber
Renegade [Intermediate] is a general use freeform design specially created for first-time progressive wearers those that have had non-adapts in the past.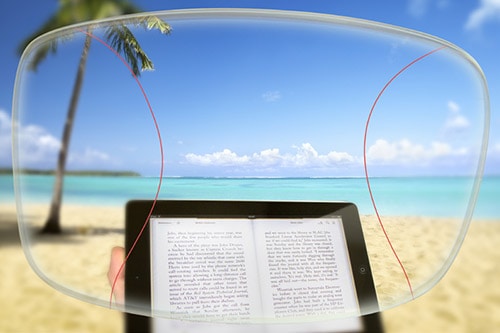 Technology Levels:
Basic
Advanced
Camber
Resolve [Balanced] is the freeform lens series for the ECP or office that insists on a single, go-to, progressive for most presbyopes.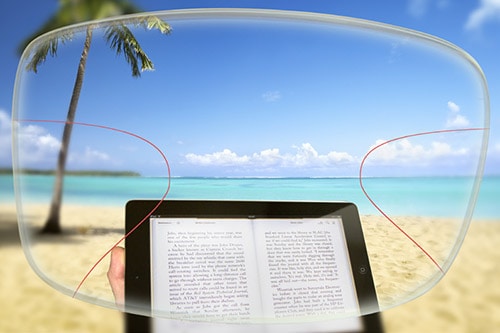 Specialty Integrity Freeform Lens Designs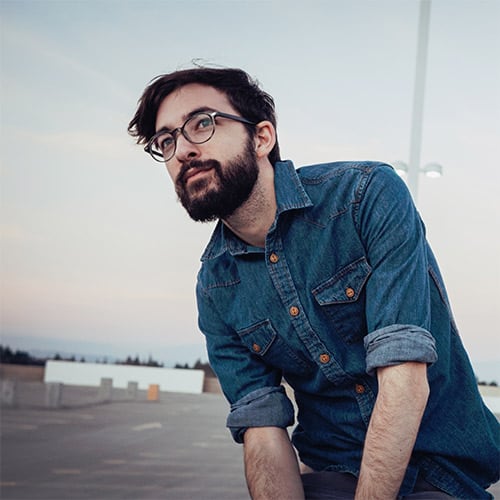 Radical [Single Vision]
The Radical is a free-form single vision lens design using IOT's latest Digital Ray-Path 2 technology. High powers, complex single vision prescriptions, and sport frames benefit greatly from free form design. The more difficult the prescription, the more it can benefit from free-form processing.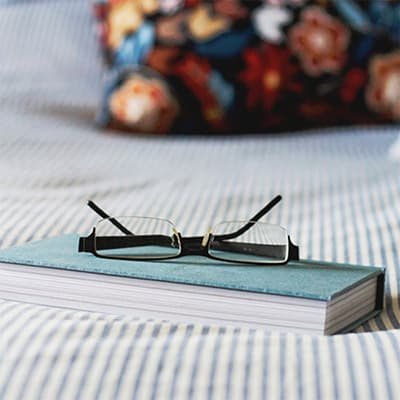 Revise [Xtra-Short]
Revise is specially developed for small frames, offering more options and flexibility to select the ideal progression length perfectly adapted to small 'B' measurement frames.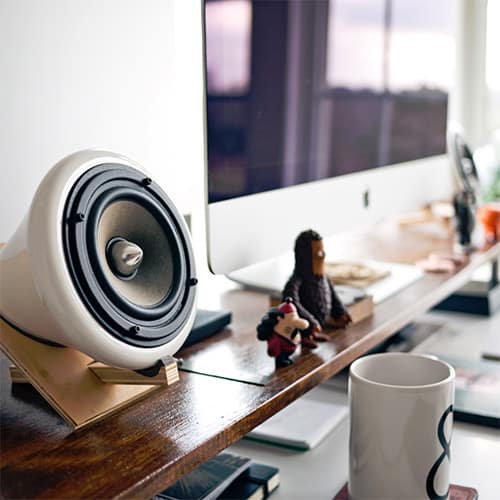 Reboot [Office]
The best lens for office and computer work. Reboot offers an extremely wide intermediate and near visual field and easy adaptation. Ideal for mid-age professionals who spend a lot of time working at near-intermediate distance (office workers, chef, musicians, etc.). Available in 1.3 m,  2 m, and 4 m designs providing clear vision up to the given distance .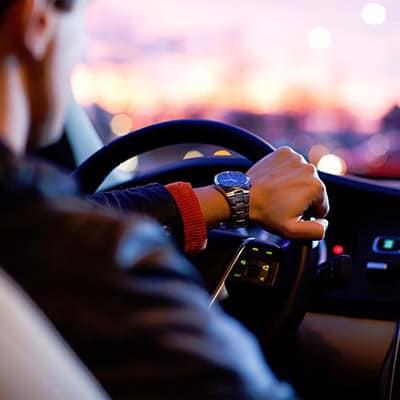 Road Trip [Drive]
Designed for driving, Road Trip lenses have an enhanced distance area for clear vision of the road an reduced peripheral astigmatism to allow viewing mirrors with minimal head movement.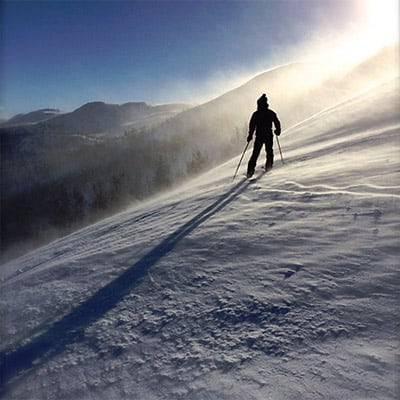 Rush [Sport]
Integrity Rush is engineered for sports vision. Rush allows comfortable viewing of watches, heart rate monitors, bike computers, compasses, etc. and is compatible with larger sizes and steeper curves found in sport frames.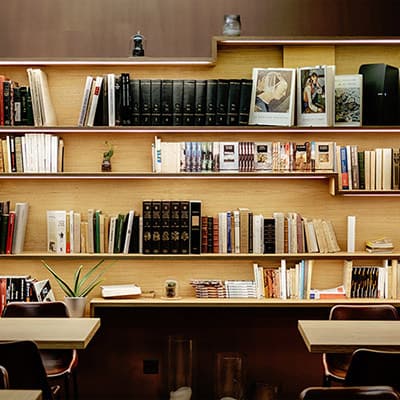 Relieve [Anti-Fatigue]
When working at near distances, muscles surrounding the crystalline lens become tired often resulting in pain, dryness, and headaches. The Relieve design relaxes the eye muscles, reducing symptoms with a small add in the bottom of the lens.
We also make occupational lenses with a flat top segment on the top and a digital progressive on the bottom.